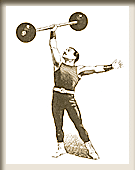 DON'T WORRY...BE HEALTHY

Indeed, this may be Dynamic's most important program...

The focus is on the importance of exercise, proper nutrition and positive attitudes culminating in a healthy lifestyle. These vital facts are presented in an action packed format utilizing lots of audience participation and excitement! 

Many pertinent topics will be covered, including: 

The Body Systems: the body systems are discussed with an emphasis on nervous, muscular, respiratory, digestive and circulatory. Dangers to Health: Bad habits like alcohol drug and tobacco use; illness, age, inactivity, improper sleep, low self esteem and poor diet. What To Do: Eat healthy, regular, balanced meals; eliminate stress; exercise regularly; practice a positive attitude and cultivate a high self-esteem. To schedule this great program, please call toll-free: 248-682-6115.

Artfully presented by our experienced professionals, this interactive program is sure to delight, inform and entertain!.

DYNAMIC SCHOOL ASSEMBLIES, INC.

Professionals in the field of assembly programs!

TOLL FREE: 248-682-6115

email: Dynamicwest@sbcglobal.net



Copyright 2022 Dynamic School Assemblies Inc. All rights reserved.